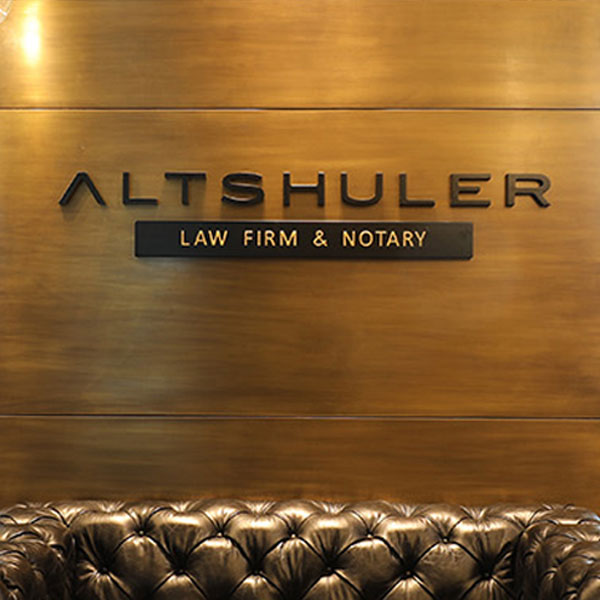 Litigation is the art of appearing in the courts and legal tribunals.
Our firm has extensive experience in handling large and complex litigation cases and representing clients in all courts and quasi-judicial bodies (courts, arbitrations, mediations, appeals committees, professional tribunals such as the Basketball Association, arbitration institutions of diamond exchanges around the world, etc.). In addition, the firm also handles international legal proceedings for its clients (arbitration and international litigation), and works in cooperation with leading international law firms in the world, as part of the firm's membership in the international law organization LEI, which has existed for over 25 years.
The litigation cases handled by the firm deal with most areas of civil-commercial law, including: contracts, corporations, corporate control struggles, banking, real estate, intellectual property, tenders, franchises, defamation, Internet and computer law, labor law, taxes, insolvency, including recovery, settlement and liquidation of companies and partnerships, sports law, inheritance, etc.
The litigation cases are managed by a dedicated team headed by Adv. Altshuler, who deals with an analysis of the case, the formation of a legal strategy for each case and building tactical moves in the case's management, all while implementing a joint and fruitful brainstorming session.
The firm has extensive experience in managing litigation cases even in unique areas such as the diamond industry. In this area, the firm is well-versed in and routinely works with the regulations of the Israeli Diamond Exchange, as with the bylaws of other exchanges in the world, as well as with the regulations of the World Federation of Diamond Bourses (WFDB). Accordingly, the firm recognizes and advises on Israeli and international arbitrations in the diamond industry. The diamond field deals with and encompasses a large number of sub-fields that are conducted under litigation proceedings, such as recovery and economic rehabilitation proceedings that are carried out under the umbrella of the Diamond Exchange.
Another unique avenue that is part of the firm's litigation cases is related to trust law, including the protection of trust assets, the relationship between the creator of the trust, trustee, beneficiary and trust protector.
Adv. Altshuler and the firm's staff have managed a significant number of litigation cases that ended with unique and precedent-setting and judgments and judicial decisions.
Areas of Expertise of the firm

Altshuler is the first, only and exclusive firm in Israel to have membership in the LEI Organization (Law Europe International), by which it enables the provision of an international business and commercial legal envelope to all the firm's clients.
Read more
Contact
We are happy to be at your service in all our areas of expertise, professionally and personally
40 Tuval St., Sapir Tower (20th floor), Ramat Gan 5252247