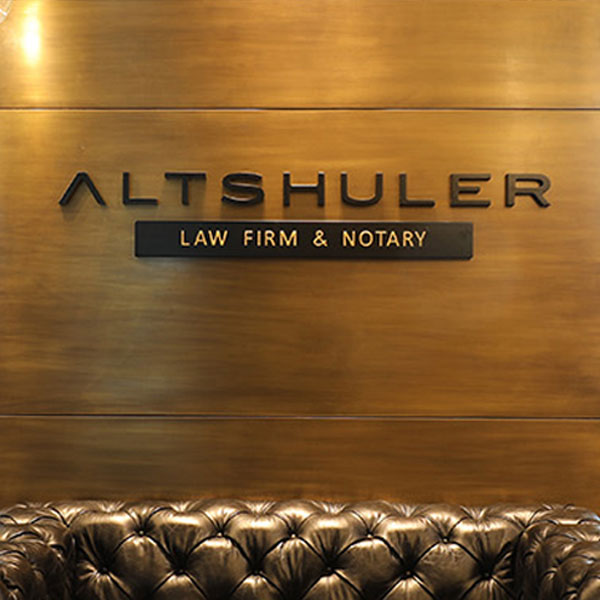 Legal accompaniment and representation are provided throughout the life of the transaction
Our firm accompanies its clients in a wide range of real estate transactions: sale / purchase of residential apartments; sale / purchase of income-producing real estate; combination transactions; residential and/or commercial real estate projects from their initial stage until their completion; transactions related to urban renewal, representation before purchasing groups, etc.
Legal accompaniment and representation are provided throughout the life of the transaction: due diligence prior to purchase transactions, transaction structure and tax considerations, all components of handling and accompanying real estate purchases, drafting agreements, reporting to tax authorities and accompanying planning proceedings related to the legal aspect.
In accordance with the client's needs, we are also able to handle the financing aspects related to real estate transactions, and in doing so, our firm has extensive experience in drafting financing agreements with Israeli and non-Israeli financial entities.
We represent a variety of private and business clients, among them, developers, contractors and more.
The field of real estate is also expressed in the litigation proceedings we conduct, in disputes and dispute resolution, including the management of arbitrations and mediation proceedings in the field, both in tenant claims and in the protection of contractors and developers, in representing contractors vis-à-vis subcontractors, in legal battles within purchasing groups and more.
Our firm has extensive experience in accompanying and handling real estate transactions even beyond the borders of Israel, in cooperation with various local and international offices. For example, we have accompanied income-producing real estate transactions in Europe: as in England, Germany, Romania, Hungary, Bulgaria, Cyprus, the Czech Republic, Finland, Portugal, Spain and more; in the USA: Nevada, Texas, California and New York; In Canada: Toronto; In South America: Brazil; In Asia: Vietnam and Hong Kong; In Africa: In South Africa. We were similarly involved in litigation proceedings in the field of real estate outside the borders of Israel.
Areas of Expertise of the firm

Altshuler is the first, only and exclusive firm in Israel to have membership in the LEI Organization (Law Europe International), by which it enables the provision of an international business and commercial legal envelope to all the firm's clients.
Read more
Contact
We are happy to be at your service in all our areas of expertise, professionally and personally
40 Tuval St., Sapir Tower (20th floor), Ramat Gan 5252247