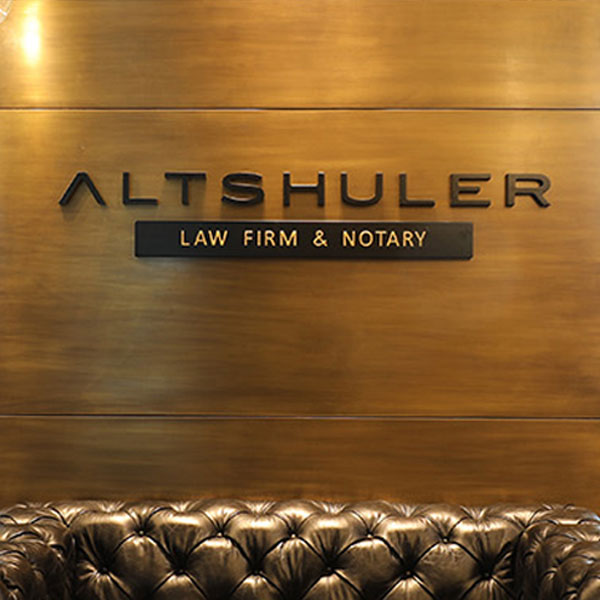 Inheritance Law, Wills, and Temporary / Permanent Incapacity
Our firm accompanies both large and small clients in planning and drafting wills, while maintaining complete discretion and taking into account the range of specific and complex needs of clients, in Israel and abroad, out of full understanding and control of local law and with the assistance of international law firms to which we are connected.
Our firm's attorneys have many years of knowledge, expertise and experience in the field of inheritance law, and as such, we are able to provide optimal solutions to all legal, commercial and tax aspects related to our clients' inheritances / estates.
Making a will and planning the division of the family property "the day after," with a view of maximizing its value, begins even earlier, in an attempt to provide a solution to situations of temporary or permanent incapacity, through the preparation of continuous power of attorneys. Our firm's attorneys are authorized to prepare ongoing power of attorneys and provide a specific response to each and every client, while analyzing and learning about their unique situations.
The combination of personal attitude, sensitivity and discretion in the light of the boutique nature of our firm for professional legal advice that includes extensive experience and creative and innovative solutions, lead to the best legal response for our clients in the field of inheritance law and temporary incapacity.
Our firm also has extensive experience in managing and representation in complex litigation proceedings related to legal battles between heirs and/or heirs and potential heirs.
Areas of Expertise of the firm

Altshuler is the first, only and exclusive firm in Israel to have membership in the LEI Organization (Law Europe International), by which it enables the provision of an international business and commercial legal envelope to all the firm's clients.
Read more
Contact
We are happy to be at your service in all our areas of expertise, professionally and personally
40 Tuval St., Sapir Tower (20th floor), Ramat Gan 5252247